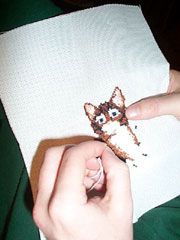 It is important I think to read daily to the child too, not just to read in front of the child and be a role-model, but tt sit the child on your lap or beside you and look at pictures together. I like to read to little kids all kinds of books, ones with only pictures, ones with one word per page, ones with a sentence per page, and ones with no pictures. We stop and discuss plot, predict endings, laugh at drawings. We permit disliking a book - that's part of being a discriminating thinker. We do finger poems and sing songs and I also let the child fall asleep while I make up stories (and myself fall asleep doing so)



For many kids reading must be active so we also did actions based on the letters. On the day we studied duh for instance we might eat donuts and act out dancing, diving, drawing, digging, dumping, driving.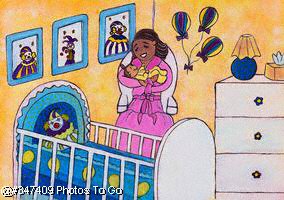 Because of its airtight logical design, the course I prepared seems to work amazingly well not only for the gifted who can move through it quickly, but also for kids with some learning challenges. The course has even been used for those with hearing problems and mental handicaps. One of the beauties of it is simply that it breaks down a very complex skill into component parts of very small size and a student can then learn the skill at whatever rate matches their needs.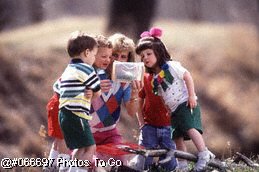 Parents of children in bilingual or French immersion programs sometimes worry if teaching the child to read English will interfere with French.

As a French major myself, I can only reassure them. There is so much positive transfer that it is not a problem at all. Sounding out words is the same process and nearly all letters except the vowels have mostly the same basic sounds. Children are remarkably flexible to speak French to the French and English to the English and there is generally only minimal confusion and then only briefly.

I also am developing a course to teach reading French to 3-5 year olds, using the same logic but of course French vocabulary.